3 Layer Surgical Masks
Global Pandemic And The Importance of Wearing Mask In Public
Face masks become a symbol of the pandemic phases. They are effective visual metaphor for the small, invisible viral enemy that can be hidden in any corner.
Measures are being taken against the coronavirus all over the world. Within the scope of the new measures taken, the use of masks has been made compulsory in places where people are crowded, such as markets and public transportation vehicles.
"A key point is that the countries that flattened the curve used masks in public," said Chris Kenyon, who worked at the Tropical Medicine Institute in Antwerp.
The CDC recommends that everyone, whether sick or healthy, should wear a 3-layer surgical face mask in public places.
Can face masks protect us from the coronavirus?
Firstly, when we look at how the virus that caused Covid-19 spread, it is possible to understand why facial masks work. As these virus particles multiply they become suspensions in body fluids in our mouth and nose, and when an infected person coughs, they can send showers of small droplets known as virus-filled aerosols to the air.
Scientists who recommend wearing surgical face masks to the masses say that wearing a 3-layer surgical mask has a high impact to prevent the spread of this epidemic.
Research says that wearing a surgical mask is a very necessary factor for the virus not to spread. That's why, it is necessary to wear a surgical mask as well as comply with the rules of staying at home, social isolation, and hygiene.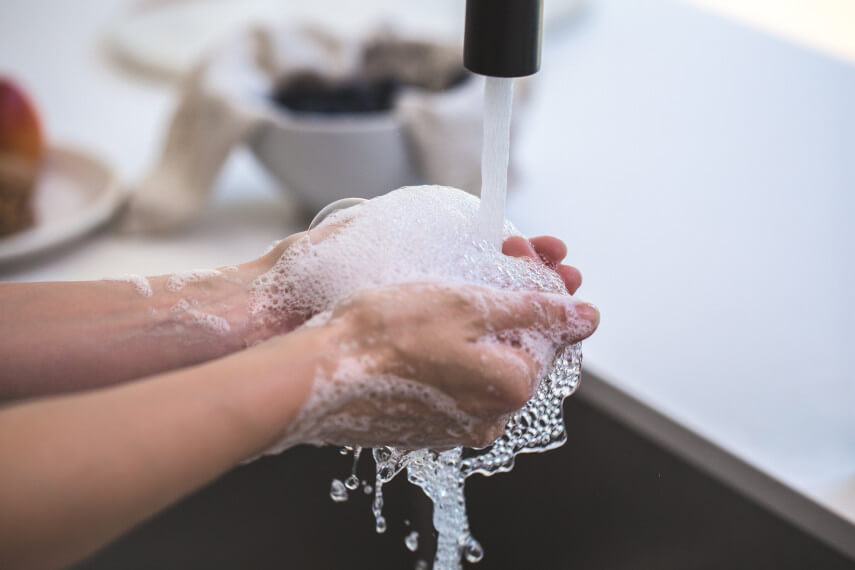 "Face masks could help to reduce transmission in the community particularly if used in public transport and crowded areas," says Ben Cowling, head of epidemiology and biostatistics at the University of Hong Kong.
Experts agree that wearing a 3-layer surgical mask and washing hands frequently is the best way to prevent the spread of infectious diseases such as coronavirus or, more commonly flu.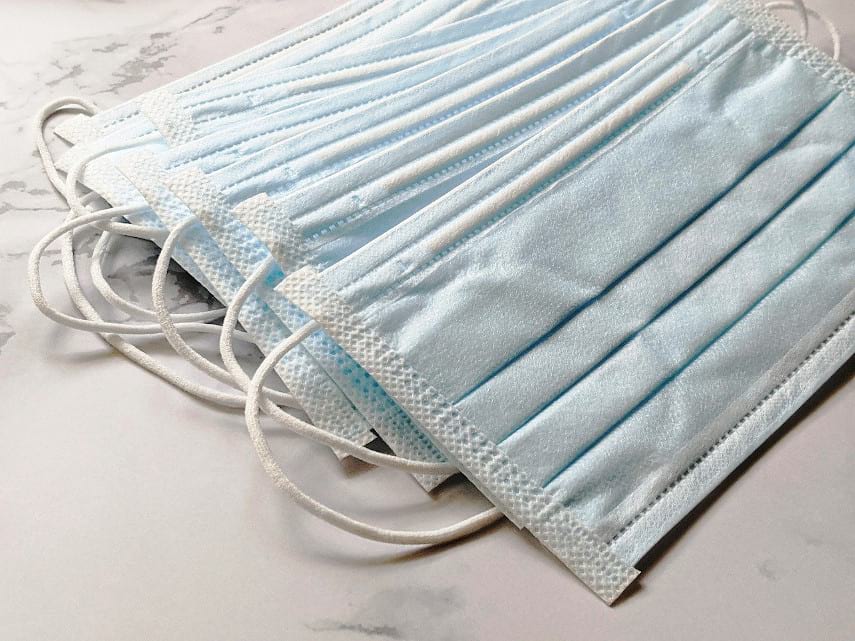 How should the correct use of masks be?
With the use of masks incorrectly, the risk of transmission of the disease may increase, so it is necessary to follow the rules when using the mask and it should be used appropriately.
The mask should be worn so that it covers the mouth and nose completely and there is no gap between face and mask.
While wearing the mask, touching the face should be avoided and hands should be washed with soapy water after contact with a used mask. Alcohol hand disinfectants should be used in the absence of water.
The mask should be replaced with a new dry mask when it is wet or moist.
Disposable masks should not be reused, they should be thrown away immediately after using the mask. The use of masks is much more effective when applied with general protection measures.
Which kind of face mask will best protect us against coronavirus?
The coronavirus outbreak has caused huge demands for 3-layer masks. It is important that the surgical masks are procured quickly and sent to the needed area. However, it is necessary to make sure that these products meet certain quality standards. The 3-ply surgical mask has become the most sought-after commodity during the Covid-19 pandemic.
Face Mask Regulations and Standards in the EU
Surgical masks must be produced in accordance with TS EN 14683 standard and have CE certificate.
Based on international standards regarding medical supplies, TS EN 14683 regulates the necessary conditions for the structure, thickness, filter properties, and materials of surgical masks.
These include three layers, being hypoallergenic, forming a liquid barrier, being tear-resistant, and providing 99 percent bacteria and 95 percent particle filtration.
Such virus protection masks are used by healthcare professionals to limit the transmission of potential infection to or from patients during treatment.
If these masks are disposable and damaged during use, they are recommended to be replaced immediately.
There is a need to pay attention to the following points when buying 3-layer surgical face masks:
Whether there is a three-layer filter in the mask, and a wire to wrap around the nose.
Having the necessary medical device documents and the CE mark on the box.
The product should be obtained from the professional distributors who supply or manufacture the product.
Surgical masks from Setra medical products comply with European standards, designed for durability, function, and user comfort. Our new masks are approved for medical use. %100 metroflow fabric, breathability and an adaptable nose bar.
Our mask has protection levels related to EN 14683 standard. To reduce the risk of spreading infections in the community, our surgical mask is a mask that protects the wearer from contact with droplets, splashes and sprays that may contain germs.
We hope this article helps. Share it with people you care about and stay safe at home!